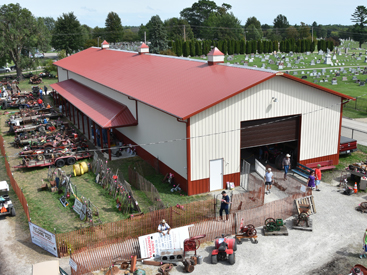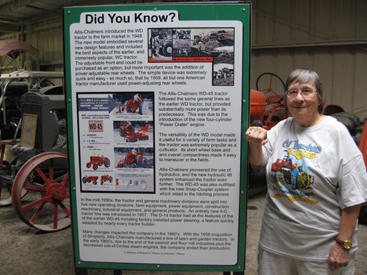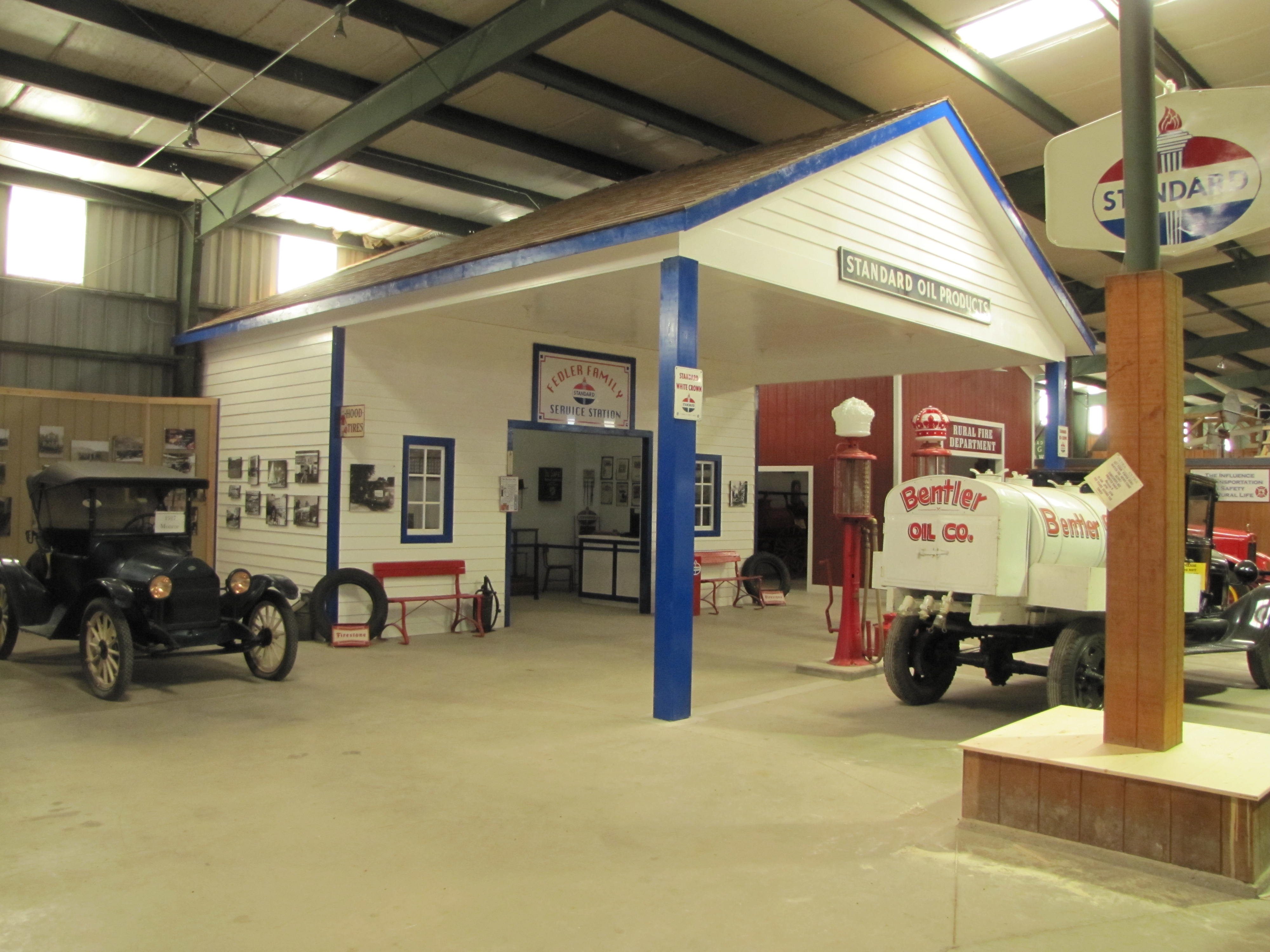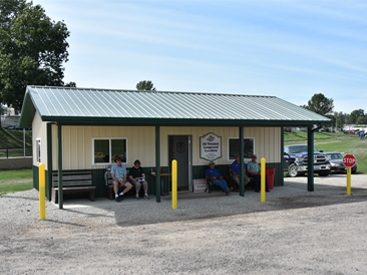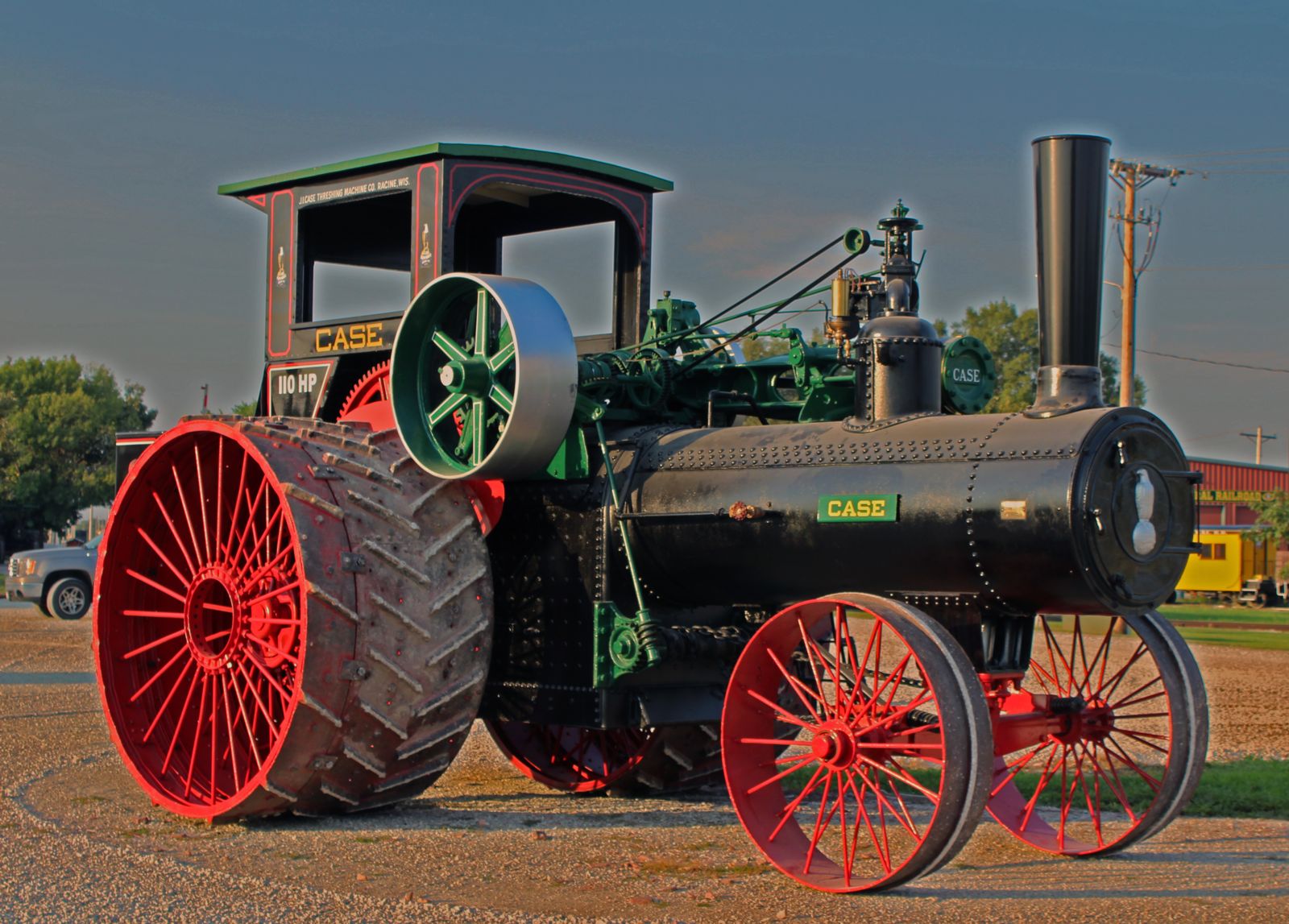 A Leader in Preserving Our Rural Heritage
The mission of the Midwest Old Threshers in Mt. Pleasant, Iowa is "to preserve our agricultural heritage through education & entertainment". Our goal is to assure that future generations have the opportunity to experience the distinct culture, history, ethnic and geographic characteristics of Midwest rural communities. For over 60 years, Midwest Old Threshers annual five-day event celebrating life and work in the rural Midwest has been one of Iowa's premier tourist attractions.
Under the dynamic leadership of Board and staff, Midwest Old Threshers has grown to be the largest of its kind in the country, expanding its original annual event to over 130 acres of grounds and buildings.
The leadership of Old Threshers has determined that simply preserving the past is not enough. In recent years, the organization's growth and additional activities throughout the year have added to the development of Old Threshers.
Success Stories:
In 2019 the Old Threshers Foundation office was constructed in the old Bussey Doll Room which was formerly the Foundation room to start with. Campground restroom 1 was renovated with new showers and stalls. In Museum B there was a new restroom built next to Marvin Mill to provide a restroom in the second Heritage Museum Building and lastly, there was more grounds lighting added to the main grounds and campground
In 2018 the Bussey Doll Collection got a new home inside of Museum A in the New Glenna Voyles Doll House. Campground P and K row had an electrical upgrade. New Multi-Purpose Storage Building East of the carousel built to hold ground trains and other equipment but used during the show as the Trading Post. The old camper check-in building demolished and a new heated building built to replace that for the usage of the Reunion and Festival of Lights.
In 2017 our biggest engine Case 110 went under another overhaul having all the paint removed and a new front axle made and a nice fresh coat of paint. Campground O row had an electrical upgrade. All the ground trains had new axles and tires installed so they would be all matching equipment now. Also, a new EMS building built south of the ground to replace the outdoor tent and Pleasant Lawn School inside had a full restoration.
In 2016 our biggest engine Case 110 went under an overhaul having her old flues taken out and NEW flues installed. Also, Pleasant Lawn Schoolhouse in the North Village had all the rotting siding and new siding installed. Continued work done in 2016 was Shower restroom remodels in the steam land.
In 2015 Midwest Electric Railway had a lot of track maintenance work done on their railway to make sure everyone has a safe and fun journey around the tracks. Also new in 2015 was a brand new storage building for overflow equipment that to clear up the museums of seasonal storage. Continued work done in 2015 was restroom remodels.
We need your help to make a difference!
Midwest Old Threshers is a non-profit organization and relies on donations from corporations, foundations, and individuals like you. Old Threshers has undertaken a number of exciting projects over the years to improve the reunion and strengthen its ability to host additional programs throughout the year Halloween activities, and now the Mount Pleasant Festival of Lights. For more information please feel free to contact Midwest Old Threshers 319-385-8937 or email at info@oldthreshers.org.
Our goal is to demonstrate that rural communities can continue to be a distinct and lasting element of cultural, economic, and social life in this country.
How can you help?
The support of those who share a strong commitment and passion for our mission of celebrating and preserving our Midwest rural heritage will be critical to ensuring the successful and sustainable growth of the organization. Your support can be given in general to the organization for daily operations or to help drive a specific project at Old Threshers, like the Wright Family Events Pavilion, Richard E. Oetken Heritage Museums, Printers Hall, or even for the restoration of an artifact. Your tax-deductible donation can be made by mailing a check or money order directly to Midwest Old Threshers at Midwest Old Threshers, 405 E. Threshers Rd., Mt. Pleasant, Iowa 52641. Donations of artifacts can be made by contacting Midwest Old Threshers at 319-385-8937.
A thank you and confirmation of your gift will be sent to you.
The following projects chosen by Old Threshers will help to improve, update, and ensure the growth of the Association. We will gladly discuss any of the projects with you and explain the estimated costs and the benefits for Old Threshers.
General Projects:
Museum B Roof ProjectCompleted
Old Threshers Foundation Office ProjectCompleted
Midwest Old Threshers Office and Gift Shop ProjectIn Progress
Campground Restroom RemodelIn Progress
Trolley Car Restoration - $50,000In Progress
The project would help repair the trolley cars.
Campground Electricity - $26,000In Progress
This continuous project fixes non-working sites in the campground. We are also expanding and upgrading amperage.
Museum Public Address System: $6,000
This project would add the Heritage Museums to the public address system above or would create a standalone system for the museums.
Expand Main Stage (McMillan Park): $30,000
This project would expand the size of the cement stage in McMillan Park by adding to the spaces behind each existing sound wing. This would change the main deck area from 40' x 50' to a stage 60' x 50'.
Restroom/Shower (small): $80,000
Based on an estimate from a local contractor, this would be the cost to construct a new restroom/shower facility similar to the small facilities located on the grounds.
Restroom/Shower (large): $150,000
Based on an estimate from a local contractor, this would be the cost to construct a new restroom/shower facility like the larger facilities located in the campgrounds.
Memorial Benches - $250 per bench
Memorial Picnic Tables on grounds - $500
"Did You Know" Informational Panels - $300 per panel
Concrete Sections of Trolley Barn - $30,000
New Trolley Building for Trolley Storage - $40,000
The following projects are larger capital projects that all have no cost estimates done on them at this time.
Restroom West of Office Area
Replace Old Threshers part of Chain Link Fence around grounds
General Operational Needs:
Equipment (maintenance related)
Tractors, trucks, mowers, forklift are all in need of general maintenance and repairs.
We welcome the opportunity to discuss the exciting growth of Midwest Old Threshers with you and identify opportunities for you to lend your critical support to the organization. Please feel free to contact Old Threshers staff with questions at 319-385-8937.
Thank you for your support.