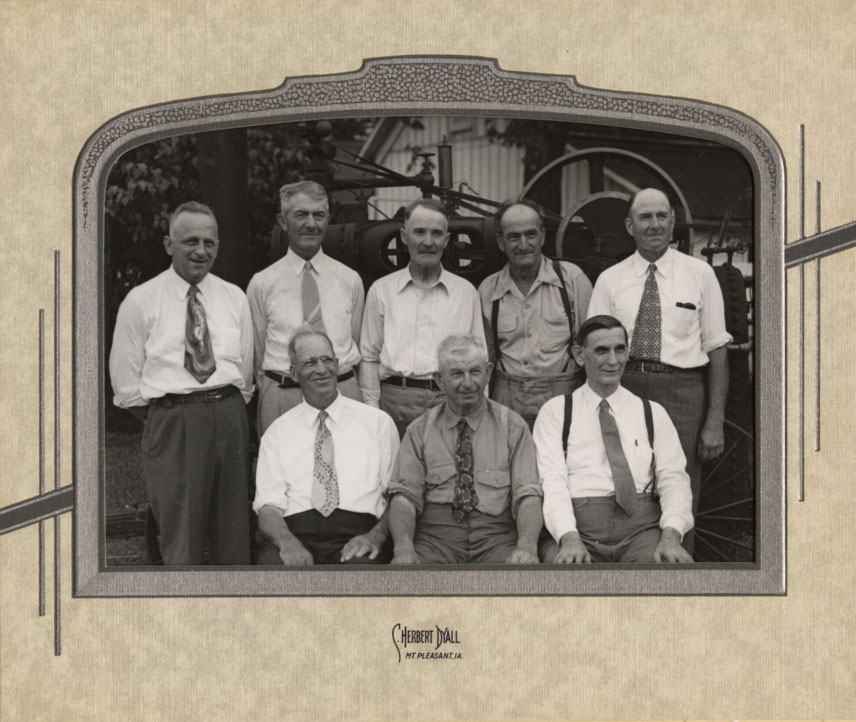 Standing: Joe Ruby, Clark Everts, Ray Vorhies, W.E. Detrick, Milo Mathews
Seated: Robert Willits, Ray Ernst, Herman Elgar,
Not Pictured: Frank Johnson
Midwest Old Settlers and Threshers Association (MOSTA) was founded in 1950. The original idea to form Midwest Old Threshers Association, a non-profit organization, came from a discussion between Clark Everts, W.E. (Ted) Detrick, Ray H. Ernst, and Herman E. Elgar in September 1949. The four were returning from the Zehr Threshing Reunion in Pontiac, Illinois. Considering the many Steam Engines and Separators in Henry County, Iowa, the men decided there was a great potential to host a Threshing Reunion in Mt. Pleasant, Iowa.
After several winter meetings, the election of a Board of Directors, and lengthy discussions about an Mt. Pleasant event, the Association was chartered on August 21, 1950, and the first Reunion was held September 20 - 21, 1950. The records show that 15 Steam Engines and 8 Separators were exhibited with an estimated 10,000 people attending the first Reunion.
(click to view a full-size image)
MOSTA CREED
"Knowing from experience that each generation enjoys a clean, wholesome gathering of an educational and historic nature such as ours, the Association hopes to always keep the gatherings like this, where we can meet and harvest the golden memories of yesteryear and pause in our daily tasks each year to visit and relax, always with a thought in doing so to improve the future harvest of good fellowship and citizenship."
Written by Herman E. Elgar, 1951
In it's first 50 plus years, the Old Threshers Reunion has grown to be recognized as the largest event of it's kind in the country. People visit from every state in the union as well as numerous foreign countries. Visitors number around 35,000 to 40,000 each year at the 5-day event that traditionally ends on Labor Day. The original show was presented at the fairgrounds but has grown to cover more than 150 acres.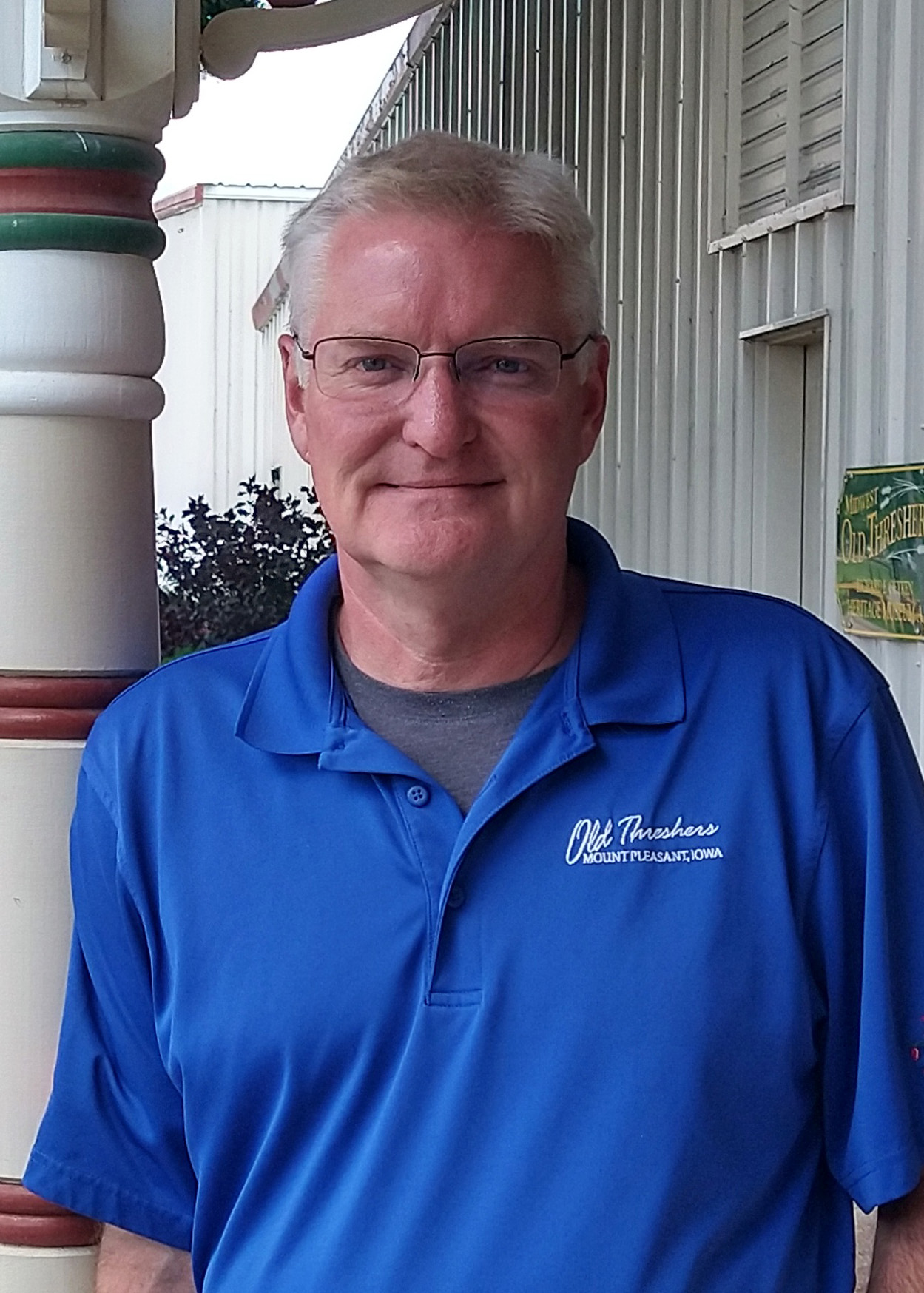 Terry McWilliams
Chief Executive Officer
Grant Davidson
Public Relations and Marketing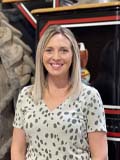 Julie Scott
Administrative Assistant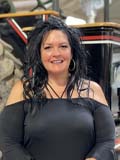 Kat Zeglen
Administrative Assistant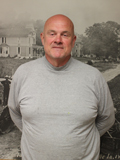 Gregg Crew
Maintenance Supervisor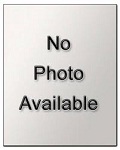 Position Open
Maintenance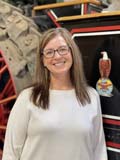 Lori Baylor
Bookkeeper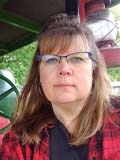 Kirsten Heerdt
Threshers Chaff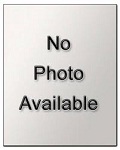 Danielle Davidson
Summer Gift Shop