Did you ever want to operate an electric trolley, fire a steam engine, or help build a museum exhibit? Perhaps you would like to sing in the saloon, drive a ground train, demonstrate historic woodworking, or just get out and meet a new group of people?
Midwest Old Threshers can offer you any number of great opportunities to volunteer your time and talents. You can help to make a difference during the annual Midwest Old Threshers Reunion or any number of great programs and events throughout the year.
You can expand your knowledge as you use your skills in a productive way, or you can simply enjoy the friendship of other volunteers dedicated to preserving the vitality of Midwest Old Threshers. The association strives to provide a positive volunteer work experience as you enjoy the feeling of gratitude for a job well done.
If you would like to volunteer at Midwest Old Threshers, we can match you with any number of exhibitor demonstration areas. Simply call 319.385.8937 and tell us what your interests are and we will introduce you to the area coordinators and volunteers for that area. Volunteers are the engines that drive our non-profit organization, and we would love to include you in our Midwest Old Threshers family.
Midwest Old Threshers had 1,111 individuals record volunteer hours in 2022

The total Volunteer Hours given to Old Threshers was 37,569
The Midwest Old Threshers Reunion is made possible each year with the help of hundreds of volunteers. Midwest Old Threshers takes pride in the hard work, effort, time commitment, and dedication put forth by each of its volunteers. We recognize the efforts of all volunteers with 10 hours, 30 hours, 100 hours, 500 hours, and 1000 hours awards each year. This year's 30-hour award is pictured here.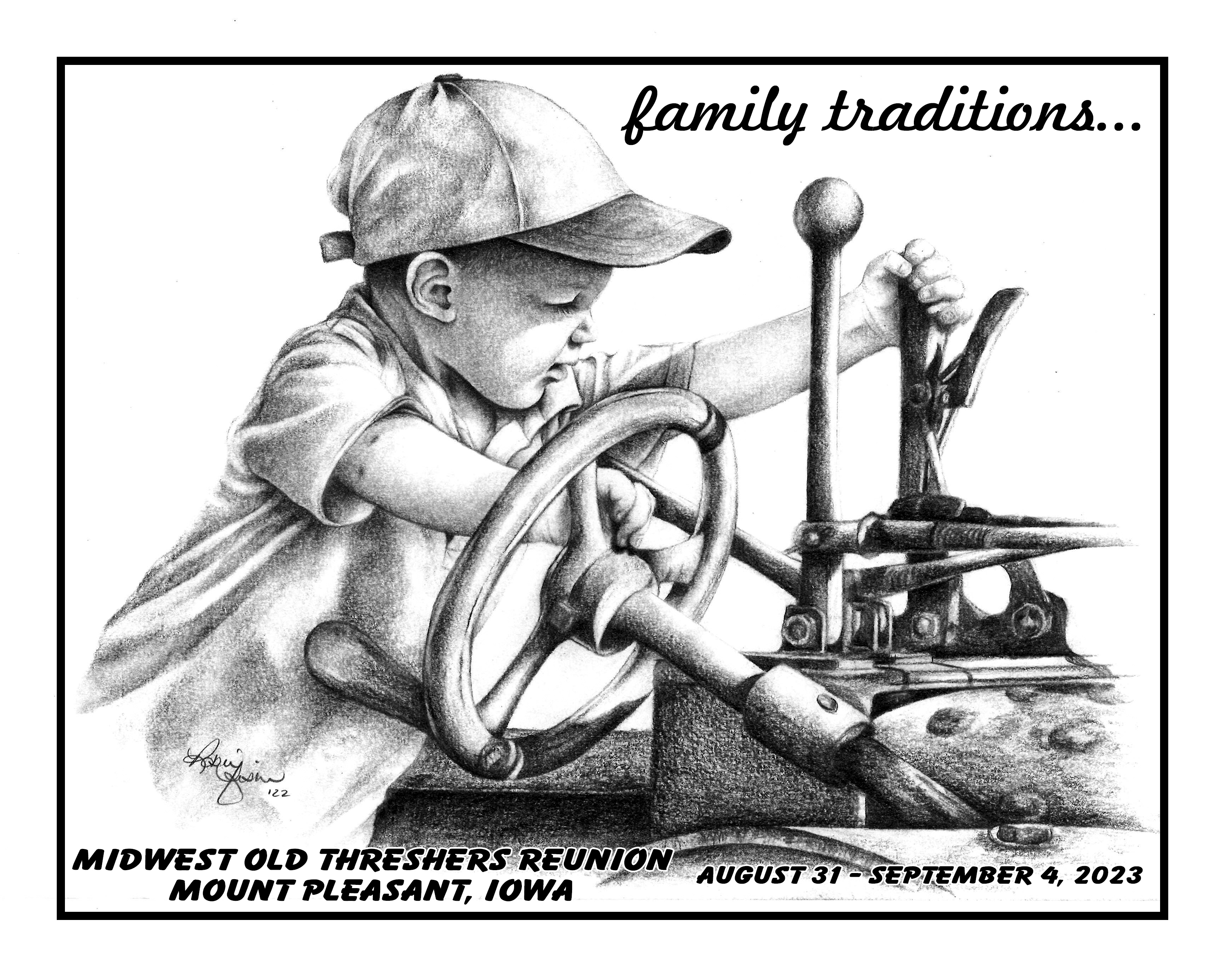 Midwest Old Threshers awarded the following Volunteer awards in 2022:

755 – 10 Hour Awards
399 – 30 Hour Awards

Lifetime Totals
10,156 – 100 Hour Awards (Lifetime Accumulative)
460 – 500 Hour Awards (Lifetime Accumulative)
250 – 1000 Hour Awards (Lifetime Accumulative)
There are many areas that an interested person may volunteer at Midwest Old Threshers, Trolleys, Information Booths, Carousel, Ground Trains, Office Work, Campground and much more. We couldn't do it without their help.